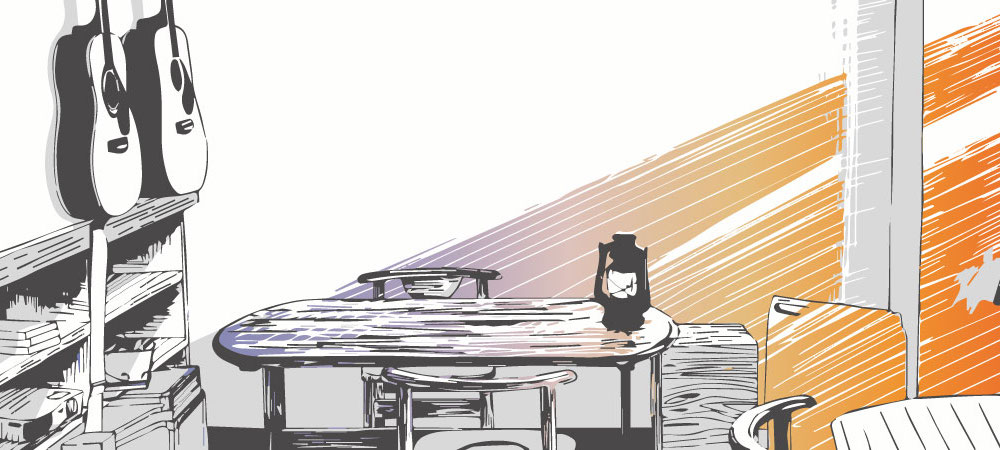 About the Co-Working Space
The English Club offers a co-working space where you are free to use the cafe, bar, and meeting room.
Free Wifi is available as well as other rental equipment such as projectors.
You can spend time alone reading a book or working on your laptop.
With a reservation, you may also use it as a meeting room, or even as a private party venue.
Click on the "About Us"Page to access the 1st floor map.
During opening hours, you may use the cafe/bar, or even bring your own food and drink to the co-working space.
The meeting room is free to use, except for when English lessons are being held.
Both the cafe/bar and the meeting room can be used as event venues or for conferences.
Facilities:
・Number of seats: 10~15 (cafe/bar) 15~20 (meeting room)
・Free Wifi & outlets
・Printer (black and white: ¥10/page, color copy: ¥80/page)
・Projector
Fees:
One seat 400 yen / hour
Prepaid monthly One seat 10000 yen/available for use except on Fridays and Saturdays during bartime (09:00-21:00)
*The fees above are as of October 2020
*Should you have any inquiries about reservations, please feel free to contact us.

ZIP 701-3204
639-43 Hinase Hinase-cho, Bizen-shi, Okayama-ken, Japan
E-mail : hinase@eclubjp.com