English Conversation Club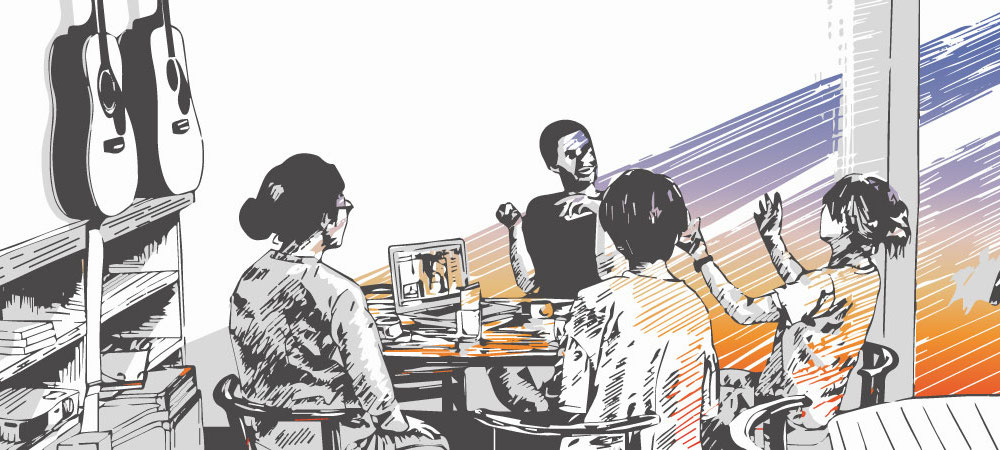 About The English Conversation Club
In The English Club we run an English conversation club taught by staff from all over the world.
There are always several foreigners staying at The English Club. Since international exchange is the norm here, you will no longer feel reluctant to speak English. Anyone from elementary school, regardless of age or gender is welcome to attend the English conversation classes. The classes are normally run either one-on-one or group interactive.
They are tailored to the goals and to the level of English of the student, and we constantly aim to create a curriculum suitable to each individual.
Depending on the ability of the staff, we are able to offer not only English classes but also other languages including French and Spanish.

English Conversation Course Menu
Sessions are held either one-on-one or by groups.
They all come with a drink of your choice.
The classes are flexible and tailored to your needs.
① Bronze Course
You may attend 4 hours of class per month.
It's ideal for those planning to attend once a week.
5,000 yen (1,250 yen per hour)
② Silver Course
You may attend 8 hours of class per month.
It's ideal for those planning to attend twice a week.
9,000 yen (1,125 yen per hour)
③ Gold Course
You may attend 12 hours of class per month.
You may share the classes with your family members.
(For example, family members of three are able to attend one class a week each)
12,000 yen (1,000 yen per hour)
* If you would like to attend just one class, it will be 1800 yen (one hour). This includes one drink.
* If you would like extra classes in addition to your course, we will offer you at an hourly price according to your course.
* You may change the dates of your classes freely.
* It is not possible to carry over your unattended classes to the next month but there is a discount ticket of 12000 yen (8 times) valid for 3 months. Transfer is available.
* The lesson menu above is updated as of October 2020, contact us for more details.

ZIP 701-3204
639-43 Hinase Hinase-cho, Bizen-shi, Okayama-ken, Japan
E-mail : hinase@eclubjp.com